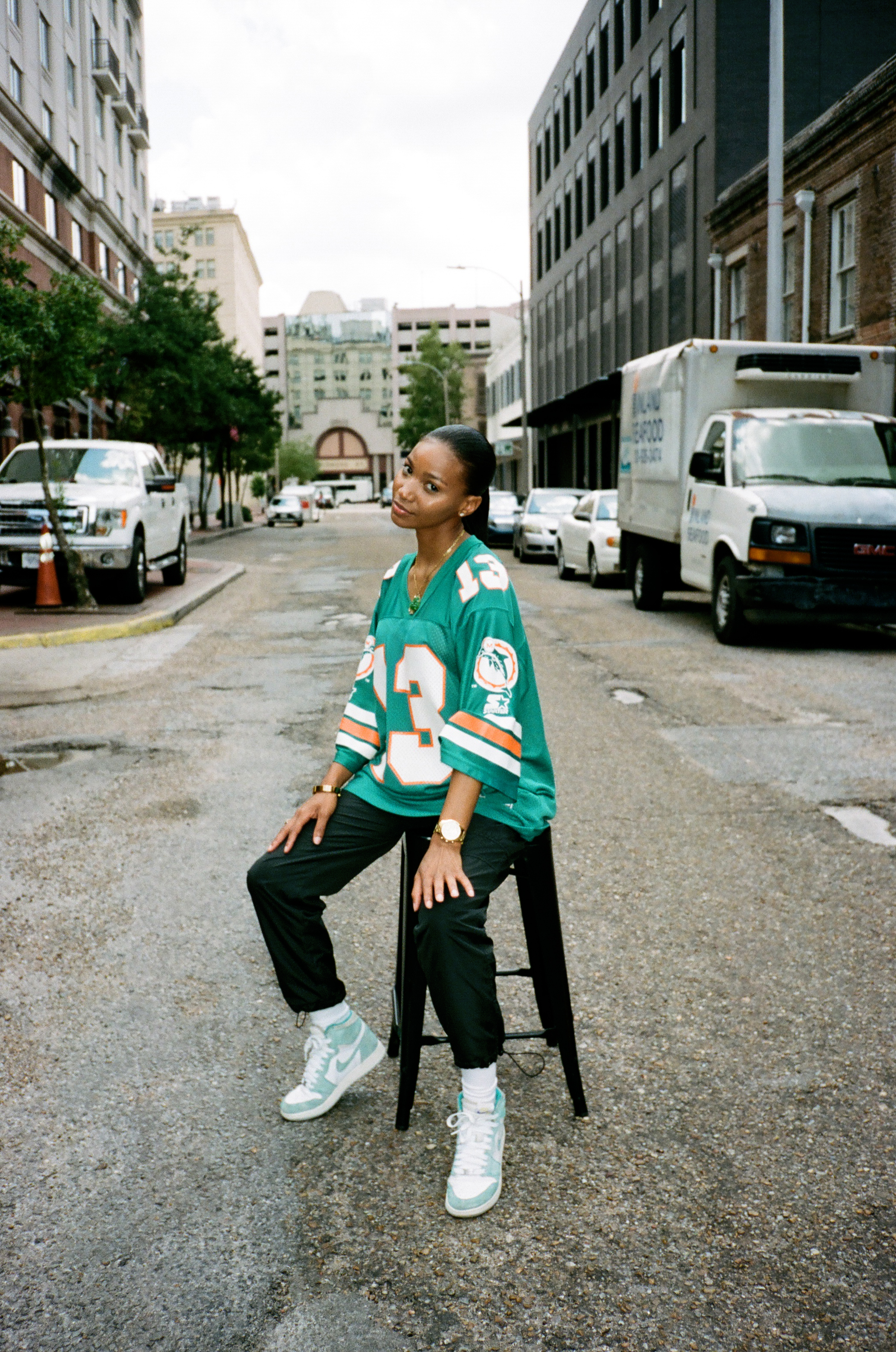 Jade Meyers/ THEARTISTJADE (August 29, 1991 -) native of New Orleans, Louisiana; Visual Artist & Entrepreneur.

Jade began her journey in creativity at age seven. It was suggested that she be evaluated for the Talented in Visual Arts (TAV) program at John Dibert Elementary School in New Orleans. After being accepted, her parents immediately acknowledged that art would be a part of her life forever, so they kept the door open for all opportunities of advancement. Since then, she has mastered the ability of pulling audiences into her creative parade, through her own unique interpretations of the world!
Through execution of her; "if you can vision it, you can create it" approach, Jade sold her first painting as a high school senior in 2009 at the Baton Rouge City Park gallery. Moreover, in the same year she became the only Visual Arts freshman at Southern University to have her art showcased in the 2010 Southern University Student Exhibition. In the 2013 Southern University Student Exhibition, Jade was awarded 1st place for her mixed media sculpture Pride. The SU Visual Arts Faculty, her Grandfather, and late Uncle, have proven to be her most influential tutelage.
Jade went on to receive a Bachelor of Arts degree in the fall of 2013 from Southern University and A&M, and created an art based company, "J A D E 1 9 9 1" shortly after. In 2016 she was selected to design a mural for Chevrolet, for the ESSENCE Street Style Block Party in New York. Amongst participating in varied art events and creative directing, Jade curated her first exhibition Next Generation of FIYAH!, in 2017 at Southern University. She premiered her solo exhibit "CWYC | Control What You Consume" in 2018.
As of late, Jade served as a panelist at the 2019 ArtLeadHER art talk with The Jane Club, and was the featured artist in the "My Black Is Beautiful" part art installation for the 2019 ESSENCE festival. Jade is continuing the journey of globalizing her brand while pursuing innovation through her artwork.
My passion for art is unexplainable. I am able to create my own world without consent. That is the ultimate freedom.
Photographed By Blake "Blizzy" robinson